By Kevin Leach, Attorney and David Wolf, Attorney
Published by Child Injury Lawyer Network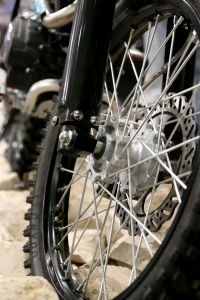 The New Hampshire Union Leader website has reported that an eleven year old dirt biker died recently in a crash with a gate on a rail trail. Very few details or facts have been reported regarding this tragedy. It would be important to review the following as part of the investigation:
*What kind of dirt bike was the child riding?
*What was the child's experience with the dirt bike?
*Were there any witnesses to the crash?
*What were the lighting conditions? Weather conditions? Trail conditions?
*What kind of gate was involved? What position was the gate in?
*What was the condition and purpose of the gate?
*Who was responsible for maintaining the gate and the trail?
*Was the child wearing a helmet?
It was reported that a local New Hampshire police department and the State of New Hampshire Fish and Game department are investigating the crash.