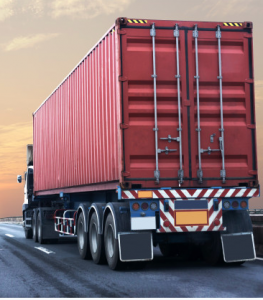 On roads throughout the nation, there is a well known mismatch between vehicles. The mismatch pertains to the size of 18 wheel trucks and passenger vehicles. While big trucks are needed for transit and commerce, the presence of 18 wheel trucks present a big danger to most vehicles and/or people traveling the same roadways, expressways, and interstate highways. When there is an accident involving a truck that causes injuries, the victim and his or her family should seek out legal advice. Trucking companies and their drivers have attorneys and risk managers to help them through their legal issues therefore you should have an experienced attorney on your side as well.
These large truck-related accidents can cause a lot of stress and problems for injury victims who are not prepared with the information or knowledge of dealing with these kinds of cases. Semi-truck accidents have been increasing over the years with the highest peak being in 2017 where 145,000 people were injured. These injuries include brain trauma, multiple injuries, and fatalities. This can easily occur when large trucks rollover onto smaller vehicles causing significant damage to its victims. This is why the skill level of the commercial truck driver is important as an eighteen wheeler can be hard to adjust and control when speed, traffic conditions, and / or weather come into play.
Semi tractor trailer accidents can be caused by one or more factors including but not limited to the following:
Defective or Worn Brakes.  It is vital the truck drivers and their companies get frequent mainteance and repairs to the truck. Otherwise, there could be an issue with brakes.  This, in turn,  could lead to disastrous consequences on the road.
Drowsy Driving.  It is important for truck drivers to be well rested and to limit driving to the proscribed hours and time limits as proscribed by State and Federal laws.  Even for those truck drivers complying with the driving restrcitions, there still can be incidents of drowsy driving when the when truck driver did not get sufficient sleep or is otherwise tired for other reasons including but not limited to illnesses and the use of medications.  A big meal can also slow down a driver and cause the driver to be inattentive to his / her most important responsibilitiees behind the wheel of a big rig.
Distracted Driving.  Just  about every truck driver on the road has a mobile phone. Most are equipped with smart phones like iPhone and Android phones that can receive / send texts and e-mails. These phones can also surf the internet.  While mobile phones are quite handy, they are also quite dangerous in the hands of a commercial truck driver. One moment of inattention staring down at a mobile phone can lead to disastrous consequences.  In addition to distracted driving caused by mobile phones, there are other factors that can contribute to the danger of distracted driving. For instance, eating while driving can cause some problems. Let's say a truck driver drops a few french fries, then bends down to pick them off the floor board, and then crashes into the rear end of a compact vehicle.  Those few seconds and french fries can have disastrous consequences.
Speeding.  There are posted speed limits for a reason. In addition, speed should be modulated based on weather and traffic conditions. When a commercial truck driver is speeding, the driver puts other people at risk.  This is especially true due to the size the tractor trailer and the force upon which there is when there is a crash.
When a person is injured as result of the negligence or fault of a truck driver, there are many issues and challenges that are presented to  the injury vicitm and the family.  Even when liability is clear,  the trucking company, truck driver, and insurance company do not step up to make life easier for the injury victim.  There may be instances in which a quick low settlement offer is made; however, in most cases, it takes time to determine the extent of the damages and the amount of money that would adequately and fairly compensate the injury victim.  It is important to consult with an experienced personal injury attorney before you make any decisions on a case or give any statements to the insurance companies or trucking companies.  David Wolf is a personal  injury attorney and the author of 12 books including the book titled – Big Trucks – Big Problems – When a Truck Driver Wrecks Your Day and Life – Legal Rights of the Injury Victim and Family. You can get this book for free at Free Personal Injury Books Written by Attorney David Wolf.