By Steven Smith, Attorney and David Wolf, Attorney
Published by Child Injury Lawyer Network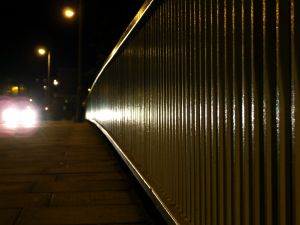 Elizabeth Durante of West Islip New York was a young and caring college student. Recently she and other fellow students were driving from New York to Massachusetts, on their way to a humanitarian project in Uganda. A 24 year old Connecticut resident was driving under the influence when he operated his vehicle in the wrong direction on busy interstate 395. It was late at night and the drunken driver had no headlights on. His vehicle smashed head on into the vehicle in which Elizabeth Durante was a passenger, killing her.
As so often happens, Daniel Musser, the operator of the other vehicle escaped the accident with no major injuries. He was arrested, however and charged with Manslaughter, a felony, violating the Vehicle and Traffic Law by operating on a highway in the wrong direction and driving under the influence.
Durante was majoring in psychology and pre-med and yet another superb life was taken by senseless acts of stupidity. Parents should stress to their children the importance of driving sober all the time.
You can read more about this tragic death at Drunk Driver Causes Death of Elizabeth Durante of New York.