By Robert Fernicola, Attorney, Steven Smith, Attorney, and David Wolf, Attorney
Published by Child Injury Lawyer Network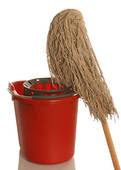 Kristal Khan, a babysitter from Queens, New York, ran an unlicensed day care center out of her home. She is accused of becoming extremely drowsy and falling asleep after drinking NyQuil cold medicine while babysitting 11-month-old James Farrior III on June 15, 2009. James allegedly fell head first into a mop bucket full of water and drowned. Kahn is accused of not waking up because she was in a cold medicine-induced sleep when James fell into the bucket full of water in Kahn's Richmond Hill home. Kahn is being tried on reckless assault charges and could face up to four years in prison if convicted. More troubling is Kahn's emotional state or, better put, lack thereof. Prosecutor Leigh Bishop stated the state will produce witnesses, firefighters and police who will testify that Kahn was "calm and without emotion" in her statements after the incident. NYPD Detective Brian Simonsen testified that Kahn showed no emotion was neither sad nor frantic when she gave her written statement a mere 2 hours after the death. For more details on this case and to see a video of Kahn please see Drowsy babysitter case of Queens, New York goes to trial.
The death of this infant boy is a tragedy for his family and community. Kahn is presumed innocent until proven guilty. Day care providers not only have a legal responsibility but also a moral responsibility to comply with all legal requirements of running a child care facility. Improper licensing, or a complete lack thereof, is an extreme lack of concern for the minimum legal and moral obligations child care providers should provide.