By Robert Chaiken, Attorney and David Wolf, Attorney
Published by Child Injury Lawyer Network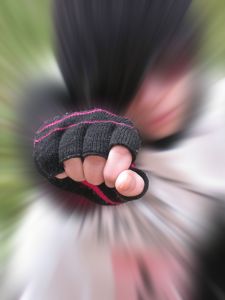 A Texas state inspection revealed that in April 2008, staff workers at Daystar, a center for distressed children 30 miles south of Houston, provoked seven developmentally disabled girls into a fight. The staged fight resulted in biting and bruising as the staff members laughed and cheered on the spectacle. If the fight is not disturbing enough, no criminal indictments were sought against the perpetrators nor did Texas lawmakers press a state agency for answers about how this despicable act could have occurred. Instead, two staffers were quietly fired and their names have been kept secret by the Texas Department of Family and Protective Services (DFPS).
Residential treatment centers, like Daystar, are designed to provide treatment for the most troubled or disabled children taken into foster care. Children in these facilities suffer from serious emotional and/or health issues. Residential treatment centers have received more than $300 million to care for these children.
Day care centers and residential treatment centers exist in order to provide care and safety to children. It is a tragedy when abuse or neglect takes place in these facilities. Taking advantage of abused or disabled children is morally repugnant and offenders should face serious consequences. Children who are abused and neglected are likely to suffer from a lifetime emotional and physical trauma.
To read more about this incident and other incidents of day care abuse see Disabled Teens Forced into a Fight at Treatment Center.