By David Wolf, Attorney
Published by Child Injury Lawyer Network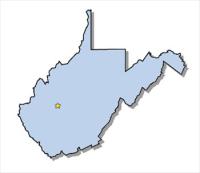 A woman of Huntington, West Virginia, was arrested on a charge of child neglect resulting in injury. The arrest came after a 10-month-old child was allegedly struck in the face at a day care center. The woman was identified as Pamela Faye Taylor, 63. The incident occurred sometime in October and involved a child who had a red mark on his face in the shape of a hand and a bruise on his forehead. It is believed that the toddler sustained his injuries at Pam's Kids Daycare in Huntington. Taylor will be entitled to legal representation by a West Virginia criminal defense attorney or public defender. If you would like to read more on this story please see Woman arrested after child allegedly struck in face at day care facility.
Children should not be the victims of violence that resulted or could result in serious personal injuries to the child. There is a fine line between disciplining a child and committing child abuse. Day care providers need to be aware of this hazy area and err on the side of caution.