By Steven Smith, Attorney and David Wolf, Attorney
Published by Child Injury Lawyer Network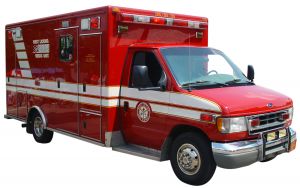 In Monroe County (North Greece) New York, a child injury was reported at the YMCA located on Long Pond Road. Fire fighters / paramedics with Monroe County EMS responded to the YMCA and reported that a child was in a crawl tube with a neck injury. The story was posted on the site Monroe County Fire Wire which is a website owned and managed by Scott Ellman who is a firefighter with the Brighton Fire District. The website provides good public service information to residents served by hard working men and women who work as firefighters and paramedics in the area. See Child Injury Reported at New York YMCA.
When a child suffers a personal injury at a YMCA and / or a day care center, an investigation will typically be conducted by the facility and in some instances by local law enforcement, fire rescue, and / or the social welfare agency that regulates day care and child care facilities. Some incidents involving an injury to a child are unexpected and unforeseeable. Others, however, are foreseeable and more importantly preventable with better supervision and better equipment in place.
The book titled – The ABCs of Child Injury – Legal Rights of the Injured Child – What Every Parent Should Know – is a good resource guide for parents seeking answers and basic information when a child suffers an injury at a school, day care center, home, or other location. The book has chapters on Day Care Center Injuries, School Injuries, Damages / Compensation, and other topics. This book can be obtained by parents and other interested person for free at – Free Child Injury Book for Parents Seeking Answers to Common Questions and Issues.