By Jonathan Safran, Attorney and David Wolf, Attorney
Published by Child Injury Lawyer Network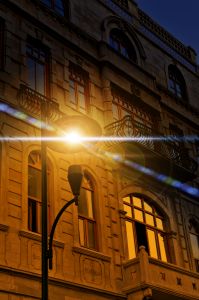 The City of Milwaukee, Wisconsin and other communities have instituted curfews for children / teens in an effort to protect children and to reduce crime. Parents often times face a battle with strong minded teens who do not want to follow a parent directed curfew. It is one thing to ignore a parent's rules and demands. It is quite another to ignore curfews set forth in laws and ordinances. Safety and law enforcement experts believe that curfews mandated by cities can often have a strong deterrent on juvenile crime. As an example, recently in Milwaukee, Wisconsin, in the 2400 block of W. Chambers Street, at approximately 4:00 a.m., a 16-year old boy, who was suspected of a curfew violation, was arrested and found to have 37 Ecstasy pills. The juvenue was arrested after attempting to flee from Milwaukee police and after he was seen tossing a gun / firearm. He was observed standing in the street, next to a car, speaking with others on the street and in the car. Pending charges include possession with intent to deliver, carrying a concealed weapon, and possession of a dangerous weapon by a child. You can read more about this incident at Teen Arrested with Drugs and a Firearm in Miwaukee, Wisconsin.
Curfews limit and deter the number of teens on the roads, at late night parties, and teen drinking and driving. Many teens lack the judgment and good sense to stay out of trouble when unsupervised at late hours. Proponents of curfews hope that curfews will reduce juvenile crime as well as adult and child personal injuries / deaths caused by the intentional or negligent conduct of teens out late into the night.
The United States Conference of Mayors conducted a survey in 1997 of 347 cities which had curfews and asked city officials to describe their perceptions of the curfews' effectiveness. The consensus was that crime rates for juveniles had reduced and that the enforcement of curfews was a good use of police department resources. You can read more about crime statistics for cities in Wisconsin and other states at The Official Site for U.S. Mayors.