By Michael P. Healy, Attorney and David Wolf, Attorney
Published by Child Injury Lawyer Network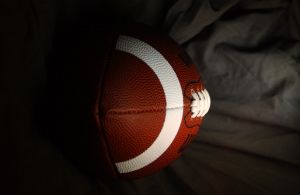 A five year old Oahu, Hawaii child suffered severe head trauma as a result of playing tackle football. This child was transported to the hospital in critical condition, where he slipped into a coma. Oahu Pop Warner football, recently introduced a Mighty Mite division, ages 5-7, tackle football program. Pop Warner Officials claim that compared to soccer there are much less sports related injuries.
Many professionals are questioning if age 5 is too young to play tackle football. According to Pop Warner Statistics, about 250,000 children participate in Pop Warner programs around the country. Medical professionals report that 250,000 children visit the Emergency Room each year. Of these visits, 100,000 have suffered from a concussion.
According to the Director for Trauma Services at the Queens Medical center, football is a contact sport. He also warns that a bump or hit to the head can not only bench your child , but is can also cause learning deficits.
When your child plays a sport it is important to make sure your child is always wearing the appropriate sport specific equipment. This equipment should fit properly and be inspected for defects throughout the season. If your child is playing an organized sport check with the program regarding their athletic training program. Make sure that the program has complete emergency plans in case of an injury. For more information see, Concerns Over Pop Warner Football For Young Children in Hawaii and Other States.