By Jeremy Vishno, Attorney, and David Wolf, Attorney
Published by Child Injury Lawyer Network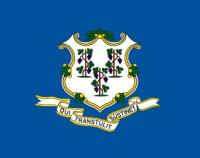 In Connecticut, day care centers and schools have a responsibility and duty to have an emergency plan in place for evacuation of the building due to disasters, terrorism, and other events / incidents that could put a child's health and / or safety in jeopardy. It is important to have such an evacuation plan in place in writing. Furthermore, the facility should practice the plan during drills at periodic time periods. While fires and other natural disasters are not that common, they do take place and it is important for day care center and school administrators and staff members to be prepared. Children absolutely need guidance when there is a traumatic event or natural disaster. In these situations, staff members need to know the plan and calmly and timely execute the emergency / evacuation plan in place. See Connecticut Law Requires Evacuation Plan for Schools and Day Care Centers.