By John Jensen, Attorney and David Wolf, Attorney
Published by Child Injury Lawyer Network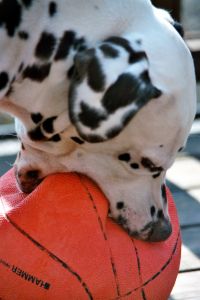 In Waxhaw, North Carolina, a family and community are mourning the death of a 5 year old girl (Makayla Woodard) who was fatally attacked by the neighbor's Pit Bull dog near the Downtown area. The incident happened just after 11:00 a.m. Makayla's grandmother (Nancy Presson) tried to pry the dogs off of the 5 year old girl. Both dog bite victims were transported to Carolinas Medical Center-Union in Monroe, North Carolina. Despite efforts to save her life, Makayla died at the hospital.
Person's daughter, who is Makayla's mother, said Wednesday night that her mother's injuries were severe, but that she would survive them.
The dog owner may be charged with violating the applicable dog leash law and other charged, according to Waxhaw Police Chief Michael Eliss. See North Carolina Girl Dies After Pit Bull Dog Attack – Grandmother Severely Injured.
In North Carolina, the dog bite laws are a little confusing. One set of laws provide that a dog owner gets a "one bite" pass before liability can be imposed. Another set of laws imposes liability for the dog bite by a dangerous dog or a potentially dangerous dog. In addition, North Carolina laws can vary by city to city and county to county. Before of the complexities of North Carolina law as to liability and damages awardable for a dog bite incident, it is helpful for victims of dog bite injuries to consult with a personal injury lawyer or a child injury lawyer for these matters.
There are many issues that a parent must deal with in caring for a child who has been injured by a dog bite incident. The book titled The ABCs of Child Injury – Legal Rights of the Injured Child – What Every Parent Should Know – has chapters on Dog Bite Injuries, Medical Treatment and Bills, Damages / Compensation and other topics. You can received a free book by clicking here.