By Kevin Leach, Attorney and David Wolf, Attorney
Published by Child Injury Lawyer Network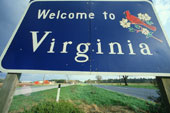 A Fairfax County day care worker was arrested and is being held on a charge that he molested a four-year-old girl. The man was arrested while trying to flee the country. The day care worker was identified as 22-year-old Siyamand Salehzadeh, he was an employee at Minnieland Day care center in the Centreville area of Virginia.
According to Officer Tawny Wright, police were notified on September 21 of the allegations that Salehzadeh had sexually assaulted the 4-year-old girl at the day care center. Police obtained a warrant the following day charging Salehzadeh with sodomy.
Salehzadeh was caught trying to enter into Ontario from Alexandria Bay, New York. He was turned away by Canadian authorities because of the warrant. He was turned over to New York State Police and then extradited back to Fairfax. Salehzadeh is entitled to an attorney and a trial. If you would like to read more on this story please see Virginia day care worker is being held on a charge of molesting a four-year-old girl.