By David Wolf, Attorney
Published by Child Injury Lawyer Network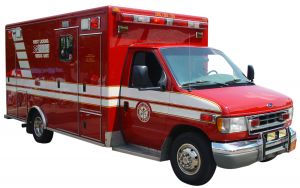 Parents, schools, relatives, day care centers, and schools that transport children should use booster seats for children 4 feet 9 inches and shorter and / or children up to 8 years old. A study organized by Boston Children's Hospital – Division of Emergency Medicine support the use of booster seats for these children as a measure to reduce injuries and deaths resulting from automobile accidents. The study analyzed data including whether or not the fatality took place in a State with or without a booster seat law for children. It was reported that States with a booster seat law in place reported a 20 % lower rate of death and serious personal injuries resulting from automobile accidents. The American Academy of Pediatrics recommends the use of booster seats as do many child safety advocates. Unfortunately, the booster seats are used for approximately 50 $ of 4 to 5 years old and only 35 % for 6 to 7 years old. You can read more about this study and the findings at Study Supports Effectiveness of Booster Seats for Children.
When a child is injured as a result of an automobile accident, it is often a challenging time for the injured child as well as his or her parents and family members. Many questions are raised including the following:
Who is responsible for the medical bills?
Where should the injured child receive follow up medical care and treatment?
What automobile insurance benefits are in place for the injured child?
Should a parent hire a Child Injury Lawyer to investigate and pursue the case on behalf of the injured child?
What are the legal rights of compensation of the injured child?
What are the legal rights of compensation for the parent of the injured child?
How should contact be handled with the automobile insurance companies?
What if a parent is asked to give a recorded statement?
How much is the case worth?
Should a parent sign any documents presented by the insurance company?
These and other questions can be answered by a qualified Child Injury Lawyer with experience in these matters. David A. Wolf is a Child Injury Lawyer with over 20 years of experience in representing injured children and their families. Often times, there is no one simple answer to these questions. According to Wolf, "it is important to focus on the best interest of the child." Because of the importance of educating parents about the rights of the injured child, Wolf authored the book – The ABCs of Child Injury – Legal Rights of the Injured Child – What Every Parent Should Know. The book has chapters on Automobile Accidents, Medical Care and Treatment and other topics. You can get this book for free at The ABCs of Child Injury.