By Jonathan Safran, Attorney and David Wolf, Attorney
Published by Child Injury Lawyer Network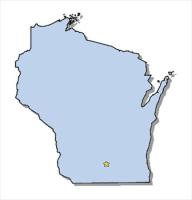 A federal civil rights lawsuit has been filed by Samster, Konkel & Safran, S.C., a Milwaukee law firm, on behalf of the father of a five month old child who was drowned by his mentally ill mother after a Wisconsin social services agency, working with the State of Wisconsin and the Bureau of Milwaukee Child Welfare, left the child in the care of his mother for an unsupervised visit. After making the initial decision to remove the child from the mother's care four months earlier, due to concerns with her mental health history, emotional instability and threats of violence, the agencies involved then failed to monitor the mother's medication compliance and mental stability before choosing to allow for the unsupervised visit. In October, 2007, shortly after leaving the child in the mother's care, the mother put the child in the bathtub, left him alone, and came back later to find him floating lifeless. She then removed the child, dressed him, and called her mental health social worker to report that something was wrong with the child. The police and emergency medical care providers responded, but the child could not be revived. After claiming that "I gave my baby to God," the mother was charged criminally, she was convicted, and she is now serving a fifteen-year prison term for second-degree reckless homicide. Earlier, the Judge assigned to the child's case left the decision on any unsupervised visits between the mother and the child to be "at the discretion of the bureau." The lawsuit alleges that the agencies involved failed to adequately train, supervise and discipline its workers, including the workers in this case, leading to the tragic result.
To see the full text of the articles which reported the facts of the case and the filing of the lawsuit, go to Federal Civil Rights Lawsuit Filed Against the State of Wisconsin, County of Milwaukee, and Social Service Agency Workers Due to Child's Death.