By David Wolf, Attorney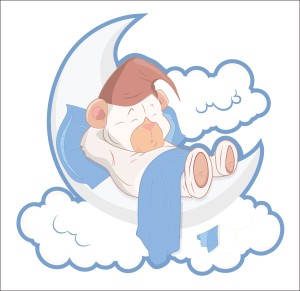 Day care centers are relied upon to provide care for children so that parents can support the family.  While many would prefer to care for their own children during the day and avoid day care centers completely, the economics and practicality of the matter is that many parents have no other viable choice but to utilize day care centers for their children.  Tragically, deaths occur at day are centers from incidents that are foreseeable and preventable.  An otherwise normal day turns into a nightmare that lasts a lifetime when a child dies as a result of neglect, negligence, carelessness, and even intentional acts.  Children especially infants and toddlers are vulnerable for injuries and medical complications that do not typically occur with elementary age and older children. In particular, infants and toddlers are at risk for complications that take place during a common activity that takes place at just about every day care center – big and small – in the United States.  This common activity, to the surprise of many people, is sleep time or nap time.  Infants lack the muscle strength and especially the neck strength during sleep time to lift themselves off of their stomachs.  As such, if an infant is placed on his or her stomach during nap time or simply rolls over on the stomach, this can lead to a very dangerous and even fatal situation.  This is especially problematic if the supervision is lacking, if the facility is understaffed, and / or the child care providers lack the education and training to recognize the risks or to act swiftly to protect the child.  Matters are further complicated when a child is placed in sleeping or napping environment filled with soft pillows, sheets, stuffed animals, a Bobby pillow, and / or a soft mattress.  Any of these items can contribute to a tragic situation in which a child suffers injuries or dies from suffocation, SIDS (Sudden Infant Death Syndrome), asphyxiation, or other similar complications.
The cartoon image attached to this article is one of a cute Teddy Bear looking very content as he slumbers away.  However, this image is rife with risk if the Teddy Bear is an infant.  The moon which represents the bed may have a mattress that is too soft.  The pillow propped underneath the Teddy Bear's head is a tremendous risk hazard and so is the blanket.  While the cartoon image is quite cute and not intended to serve as legal or medical advice per se, it is interesting to see the images that are out there and the misinformation and ignorance by far too many day care center providers as to safe sleeping environments.
One such incident was reported in Pennsylvania. It was reported that a 3 month old child (McKenna Rose Felmly) was placed in a position on her stomach and was later found by the day care provider as being unresponsive.  Officials with the State of Pennsylvania reportedly shut the facility down.  The incident took place at Sharon's Day Care Center located in Lehigh Township, Pennsylvania.  I handled a case very similar to this case which involved a 4 month old child who was left unattended during nap time.  In the case that I handled, the child was put to sleep on a Boppy pillow.  The manufacturer instructions and warnings on this produce specifically advise against using the Boppy pillow for a sleep aid or sleeping device.   The 4 month old little girl was put to sleep on a Boppy pillow and later found to be unresponsive.  Unless the incident that was reported in the State of Pennsylvania, the family day care center in my case was allowed to continue to operate and was not cited for any improper or poor care.   In the day care center case that I handled, the day care provider was in other parts of the facility and essentially multi-tasking during the nap time period for the 4 month old.  While the case against the day care center as to the liability insurance policy proceeds settled, the day care center was allowed to continue to operate without any disruption, fine, or the requirement of additional training.
When a child dies as a result of the negligence of another person, business, or government entity, the parents of the child can seek damages and compensation through the pursuing and filing of a wrongful death case.  Certainly, no compensation can replace a child or make up for the tragic death of a child; however, in our civil justice system, the case to file and pursue is one for the wrongful death of a child.  Certainly, justice demands action in the form of a civil proceeding to enforce the rights of the parent and in some instances – a criminal proceeding will be brought against the day care center provider if the prosecutor / district attorney feels that there is evidentiary support to pursue a criminal case.  The civil case for the wrongful death of a child is quite complicated. Typically, the parent's loss, pain and suffering, and mental anguish is evaluated on a case by case basis.  Factors like the parent / child relationship, prior health of the child, life expectancy of the child, life expectancy of the parent, and other matters are considered when reviewing a case.  As a practical matter, liability insurance is also a factor to consider when deciding how to best pursue the case and what can be practically recovered as compensation.
When a child days, there is a ripple effect through the family, neighborhood, and community. This is especially true when a child dies unexpectedly especially as a result of the neglect or fault of another person – it is tragic in every sense. It is a loss that remains with a parent and the family for lifetime.  Despite plenty of literature and internet articles and information on the topics of SIDS, aphysxiation, and suffocation, day care center and child care center providers continue to put children at risks.  I personally over a dozen articles on this topic and have written 5 books focusing on child injury matters.  At day care centers, sleep time / nap time is not a time when a child is out of danger or harm's way.  That is why constant monitoring of infants during sleep time is required in most States.  The book –
The ABCs of Child Injury – Legal Rights of the Injured Child – What Every Parent Should Know
– has chapters on Day Care Center Injuries, School Injuries, Playground Injuries, and other topics.  You can get the book for free at
The ABCs of Child Injury
.