By Jonathan Safran, Attorney and David Wolf, Attorney
Published by Child Injury Lawyer Network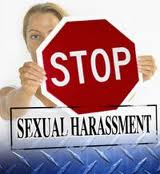 Sexual harassment in schools is unwanted and unwelcome sexual behavior that interferes with a student's right to receive an education. The problem is more prevalent than you might think because most students who become victims are too embarrassed or scared to report sexual harassment. Sexually harassing behaviors range from words (written or spoken) and gestures to unwanted physical contact that can cause a substantial interference with a student's schoolwork or ability to participate in extracurricular activities. Some instances of sexual harassment may also be criminal acts such as assault, rape, and child abuse.
Sexual harassment is against the law. The federal law that prohibits sexual harassment in schools is Title IX of the Education Amendments of 1972, which prohibits any person, on the basis of sex, to be subjected to discrimination in an educational program or activity receiving federal financial assistance. Most states also have laws that prohibit sexual harassment in education.
Ryan Zellner, 32, a former Wisconsin social studies teacher and girl's basketball coach was sentenced to 15 years in prison and another 18 years on probation for having sexual relations with female students. He was convicted of having inappropriate relations with 11 girls while teaching and coaching at Green Bay Southwest, West De Pere, and Kiel high schools over the past 8 years. One victim testified at Zellner's hearing, "Nearly every relationship I've been in has been ruined because of the walls that I put up because of him." Manitowoc County Judge Darryl Deets said Zellner's crime was severe and deserved a severe punishment. For more information on his sentencing, see Ryan- Zellner to be sentenced today.