By Stephanie F. Brown and David Wolf, Attorney
Published by Child Injury Lawyer Network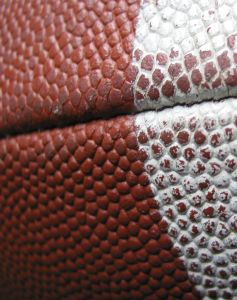 In an Eleventh Circuit United States Court of Appeals decision on January 23, 2009, the Court found that three Rockdale County (Georgia) High School football coaches were entitled to qualified immunity from a lawsuit alleging due process violations. The parents of Tyler Davis filed a lawsuit on behalf of their deceased son who died the morning after a voluntary workout session for the Rockdale County High School football team. The parents alleged that Tyler's substantive due process rights were violated when the coaches failed to provide enough water to keep Tyler hydrated, ignored signs and Tyler's complaints of becoming dehydrated, subjected Tyler to rigorous conditioning drills at the end of a two hour practice session, and failed to attend to Tyler until after a team meeting even though he had collapsed in the middle of the drills. The parents alleged that even though the workout was voluntary, Tyler was subject to further discipline from the coaches if he failed to perform all of the exercises and activities in the workout.
The Court found that the coaches, who are deemed to be government officials, could only be held liable for due process violations if their conduct could be characterized as arbitrary or conscience-shocking in a constitutional sense. In order to be conscience-shocking, the conduct must have been intended to injure in some way unjustifiable by any government interest.
In this Georgia case, the Court held that Tyler voluntarily participated in an extracurricular activity so that no custodial relationship existed between Tyler and the school. Further, the parents did not allege that the coaches engaged in corporal punishment or physically touched Tyler. While the facts alleged that the coaches were deliberately indifferent to the safety risks posed by their conduct, this deliberate indifference, without more, did not rise to the conscience-shocking level required for a constitutional violation according to the Court ruling Therefore, Tyler's parents' claims were limited to a recovery under tort law for wrongful death. Davis v. Carter, No. 08-10162 (11th Cir. 2009).