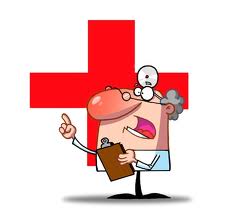 The phrase, "you can find anything on the internet," now has a new meaning thanks to Craigslist.
The free classified website has brought together buyers and sellers dealing in boats, automobiles, and pets. Recently, Craigslist has also facilitated a human organ transplant.
Recently, Daniel Flood of New York received a successful kidney transplant from a living donor. After his doctor notified him that he would soon need dialysis or a kidneys transplant, Flood signed up on a 6 year transplant waiting list. In the meantime, Flood's daughters placed an ad on Craigslist seeking help in the form of a kidney donor. Responding to the ad, Dawn Verdict of California learned that her blood type matched Flood's and agreed to donate one of her kidneys.
Before Verdict responded, the Floods received many replies that were either not credible or were offers to sell a kidney for a price, which is illegal in the United States.
Currently, organ donations are acceptable, but law prohibits a person from charging money for an organ. Supporters of the law argue that allowing sources to sell their organs would create a "market" for human body parts, which would potentially cause a drop in price due to increased supply.
Others believe that sources should be able to receive compensation because nearly everyone else involved (surgeons, transporters, etc) in the process of an organ transplant is permitted to do so.