By David M. Baum, Attorney and David Wolf, Attorney
Published by Child Injury Lawyer Network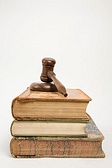 A lawsuit over an incident occurring in 2004 has finally been settled. The family of Anthony Flott, now 7-years-old, brought the lawsuit on the Anthony's behalf after he was dropped and hit his head at a Sleepers to Sneakers day care center. Anthony was 5-months old when the incident occurred. A caregiver was holding the baby when he slipped out of the caregiver's arms and hit his head on a concrete floor. Anthony's mother, Vicki Hodges, says she was not informed about the incident and later that night she had trouble waking him for a feeding. Hodges took her son to a hospital where doctors discovered the infant needed emergency brain surgery.
Chippewa County Judge Jim Isaacson has approved a settlement of $775,000 for the family of Anthony Flott. If you would like to read more on this story please see >2004 lawsuit over baby dropped at a daycare finally settles.
It is imperative that day care employees understand their responsibilities as child care providers. When an incident occurs and a child is injured or likely to have sustained injury, day care providers and employees have duty to inform the child's parent. Failing to inform a parent about incidents regarding their child's health and well-being is neglectful and increases the chance that the child will sustain permanent injury.