By Thomas J. Duff, Attorney and David Wolf, Attorney
Published by Child Injury Lawyer Network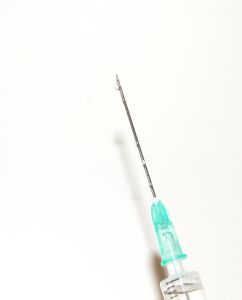 In Iowa and Other States, teenagers are taking steroids to try to get one step up on the competition in sports, body building and other pursuits. Medical studies have shown that steroids can have serious long term medical effects on teenagers and adults as well. In Gilbertville / Mason City, Todd Gerleman was arrested for giving his teenage son steroids. According to news reports, it was the father's idea and plan to provide his son with steroids to get his son more interested in sports.
The 14 year old son assaulted his mother in Gilbertville, Iowa. Police responded to the scene and found a syringe and 105 steroid pills in the teenager's bedroom.
You can read more about this story at Father Provided Son with Steroids in Iowa – Father Arrested.