By Scott Zahler, Attorney and David Wolf, Attorney
Published by Child Injury Lawyer Network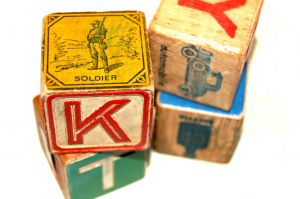 In Brunswick, Georgia and other cities throughout the United States, parents rely upon day care centers for the supervision of their children. Most children are cared for in a supportive learning environment that truly focuses on the best interests of the children. At times, children are injured and even die while under the care of a care care center. Is a day care center automatically liable when a child is injured or when a child dies while under the supervision of the day care center? The simple answer to this question is "No". A day care center is not automatically liable but is potentially liable if a parent can prove the following elements to a case:
1. Duty;
2. Breach of Duty;
3. Causation; and
4. Damages.
Each element is essential to pursuing a claim or case on behalf of the family of the child who died at a day care center. Typically, a family will be well served by being represented by a Child Injury Lawyer. Personal injury cases are quite complicated and the laws regulating day care centers and governing wrongful death cases can be quite confusing.
There was a recent news report that a child was found unresponsive at a day care center located in Brunswick, Georgia. It was reported by New 4 Jacksonville and other media outlets that a child was found unresponsive by day care center employees and then CPR was initiated. The child was subsequently transported to the South East Georgia Health Center where the child was pronounced dead. An autopsy will be performed by authorities. You can read more about this story at Child Found Unresponsive at Brunswick Georgia Day Care Center.
The results of an autopsy in a case of this nature may reveal important details as to the cause and mechanism of death. However, it is quite possible that all questions are not answered through the forensic and / or scientific information obtained through the autopsy. In addition to an autopsy, authoriites may also obtain statements from the day care center employees and perform a detailed analysis of the area where the child was found to be unresponsive.
When a child dies, there are no words that can describe the loss of the parents or family for that matter. This is especially true when the child is an infant and the death was wholly unexpected. The word "shocking" does not even begin to describe the loss to the family and the community when a child dies.
The book titled – The ABCs of Child Injury – Legal Rights of the Injured Child – What Every Parents Should Know – has chapters on Day Care Center Injuries, School Injuries, Child Abuse, Playground Injuries, and other topics. You can get this book for free at The ABCs of Child Injury.