By David Wolf, Attorney
Published by Child Injury Lawyer Network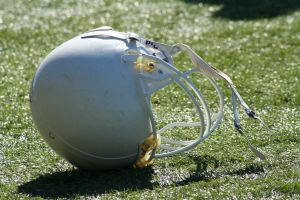 In Kentucky and other States, high school football is a taken very serious by school officials, parents, students, and the community. On August 20, 2008 – during the sweltering heat of summer, Max Gilpin, age 15 collapsed on the football field from heat exposure / heat stroke. Tragically, Max died 3 days later. His high school football coach, David Jason Stinson, has been charged with reckless homicide. While there have been many reported heat exposure / heat stroke deaths, it is uncertain if any other cases have resulted in the criminal prosecution of the coach who directed and required practice under these conditions. Did Coach Stinson's conduct amount to a conscious or reckless indifference to the health, safety, and welfare of the players? What was the temperature that day? What was the length of practice? How many water breaks were provided? What amount of fluids did Max consume prior to and during practice?
Regardless of the outcome of this criminal prosecution, the Max Gilpin case shows the dangers of football practice in the heat of the summer for teenagers college students, and others. It is well known that a lot of hard work, practice, and conditioning go into a high school football team. It is also well known that heat stroke and heat over exposure can and does happen.
You can read more about this story and some comments by the coach at Kentucky High School Football Coach Indicted for Player's Death.