By David Wolf, Attorney
Published by Child Injury Lawyer Network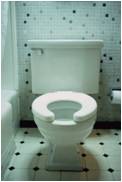 La Petite Academy in Knoxville, Tennessee, has received the highest ranking possible from the State of Tennessee Department of Human Services: three stars. Nevertheless, when a mother recently picked her child up from the daycare, the child would not stop crying. When the mother confronted the daycare director the next day, she learned some distressing news.
According to the mother's account, her daughter is being toilet trained, and soiled her pull-ups while in daycare. To shame her, one of the daycare workers made her wear a baby diaper and suck on a pacifier while another worker videotaped the child on her cell phone. Also according o the mother, the woman who videotaped the incident has been fired, but the woman who put her child in diapers has not.
The Tennessee Department of Human Services has cited the daycare for improper discipline, and is investigating the daycare. If the daycare is found to have violated state licensing rules, it could face an array of consequences, including civil penalties. The La Petite corporate office has declined to comment on the matter.
Find out more details about the toilet training incident at this Tennessee daycare at High-rated Knox daycare center cited for "improper discipline".
If your child has been abused or neglected by your daycare provider, please contact our Jacksonville, Florida law firm for child injury law counsel.