By DavidWolf, Attorney Published by Child Injury Lawyer Network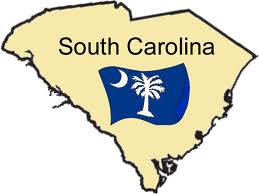 A nine-year-old boy suffered permanent injuries as a result of a Bible camp game at a South Charleston church. His parents filed a lawsuit against the church and alleged that their son fell and struck his face on a carpeted-cement floor. According to the lawsuit, the boy suffered from severe lacerations on his bottom lip and chin, damaged his teeth and drifted out of consciousness. The boy's lawyer, Benjamin Salango, said that the laceration severed a nerve in his face, which has affected his ability to speak. The boy's medical condition and injuries required therapy through a speech therapist regularly. In addition, the boy sustained a permanent scar from the cut, said the lawyer.
The boy was allegedly injured in the church game called "Wrap n' Run." According to the law suit filed in Kanawha Circuit Court, camp counselors at the Davis Creek Church of the Nazarene first organized the game in June 2009. The lawsuit stated that one child would bind another child in an entire roll of plastic wrap. The wrapped child would then hop from a starting line to a finish line in a race against another child. The lawsuit stated that church counselors ignored a suggestion in the game's rules to allow the child's arms to remain free while racing. The lawsuit also stated that this is the second time a child was injured during the same game at the church; another child fell backwards and hit his head on a sanctuary pew.
Salango said that the family had been in negotiations with the church's insurance company for a settlement but were unable to reach an agreement. The child's injuries have allegedly cost the family almost $20,000 in medical expenses, said the lawyer. For more information, see family suing South Charleston church after child's camp injury.