By David Wolf, Attorney
Published by Child Injury Lawyer Blog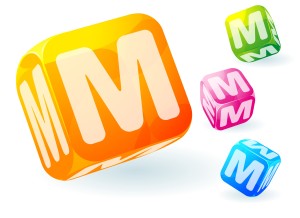 In Connecticut and other States, day care centers, schools, and summer camps should be safe havens for children. Unfortunately, at these very locations, children are subject to abuse, neglect, and corporal punishment. Let's face it. Children, at times, will misbehave and fail to follow instructions. However, this is no reason for hitting or striking a child in a day care, school, or summer camp setting. In fact, there are no good reasons to justify the abuse, neglect, corporal punishment, or exploitation of a child. When a child is abused or neglected in a child care setting, there may be one or more legal proceedings that result from the alleged bad conduct of the day care provider. There may be an arrest or criminal prosecution in the form a criminal case. There may be a fine levied against the day care center or a suspension of the license in the form of an administrative procedure. There may also be a civil case or claim against the individual day care center provider and / or business for the injuries / damages suffered by the child. It should be noted that the pursuit of any one of the three types of cases are not dependent on each other. For instance, a civil case or claim can be pursued even if there are no criminal charges filed.
Generally, there are four elements to a civil case or claim as follows:
1. Duty;
2. Breach of Duty;
3. Causation; and
4. Damages
The analysis only begins with a review of the four elements. It does not end with the conclusion that the elements may be established through the facts or evidence. For instance, one factor that a Child Injury Attorney will consider as part of the evaluation is the availability and amount of liability insurance. The damages will also be evaluated. From a legal sense, a case may be established but many cases are not pursued due to practical issues or challenges. Certainly, a parent of a child who has been hit or even threatened with harm should contact a Child Injury Lawyer for further guidance.
Reports, allegations, and stories about abuse or neglect in day care centers are tragically quite common. The allegations may stem from conduct at a small day care center or a large one. Most news reports are quite short and do not and cannot contact all of the facts in a particular case or incident. Some information is privileged and protected including the name of the abused child and the name of the reporter of the alleged abuse. In addition, there is a maxim that the accused is innocent until proven guilty. While it is quite troubling to know that a day care or child care provider has been arrested and accused of heinous acts of abuse and neglect, the accused person has a right to a legal defense and representation from a private criminal defense attorney or the public defender.
It was reported in Glastonbury, Connecticut that a day care center worker was charged with three counts of felony risk of injury to a minor and disorderly conduct. The alleged victims were only 2 years old. The State of Connecticut Department of Children and Families investigated the day care center and day care center worker in response to allegations that this particular day care center worker was abusing the children under her care. See Connecticut Day Care Center Worker Facing Criminal Charges.
Over the course of time, the criminal charges will be pursued, dropped, subject to a plea bargain, or subject of a trial.  The parents of an abused child can retain the services of a Child Injury Lawyer even before the conclusion of the criminal case. It is important for parents to be informed of the legal rights of the injured or abused child and the recommended courses of action.
The book – The ABCs of Child Injury – Legal Rights of the Injured Child – What Every Parent Should Know – has chapters on Day Care Center Injuries, School Injuries, Automobile Accidents, and other topics. You can get this book for free at The ABCs of Child Injury.