By Anthony Ferguson, Attorney and David Wolf, Attorney
Published by Child Injury Lawyer Network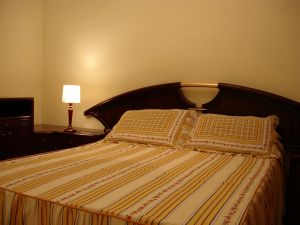 In three unrelated incidents, Maine infants died while sleeping with their parents. The first death was reported on Sunday, October 4, 2009 when a two-month-old Madison, Maine girl was found dead in her father's bed. The second incident occurred on October 5 when a two-month-old boy died after sleeping with his mother in Canaan. The third incident took place on October 6 in Windsor when a five-week boy died while sleeping with his mother. According to Maine State Police, no foul play is suspected in any of the cases. You can read more about these incidents at Co-Sleeping Deaths of Infants in Maine.
According to recent studies published in the British Medical Journal and the medical journal Pediatrics infant deaths blamed on accidental strangulation and suffocation while sleeping with parents have increased in recent years. The trend has roughly coincided with a sharp rise in bed sharing which has gained in popularity to help mothers bond and breast-feed. The deaths can occur when a sleeping parent rolls onto the infant, a pillow falls on the baby's face, a blanket wraps around the child's neck, or the baby gets wedged between the bed and a wall.