By Joseph R. Hillebrand Attorney and David Wolf, Attorney
Published by Child Injury Lawyer Network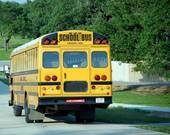 A church bus crashed and rolled onto Interstate 35 in Franklin County, Missouri, injuring nine children. The victims ranged in age from 8-17, three of which suffered critical injuries. One child was flown to Children's Mercy Hospital in Kansas City, Missouri and the other two were taken by ambulance. Five other children suffered from serious injuries, said authorities.
According to Franklin County Sheriff Jeff Curry, the bus went into the center median, came back onto the road, turned over onto the driver's side and eventually came to a stop blocking the right lane of traffic. Neil Stanley, Kansas Highway Patrol Trooper, said a total of 34 people were on the bus: 29 children, 4 teenage counselors and 1 adult driver. Ann Marie King, 42, the adult bus driver, had the proper license to be operating the church bus.
Stanley said the cause of the crash is unknown. If you would like more details on the accident and the names of the injured children see Church bus rolls over in Missouri.
Hopefully all the injured children in this accident make a full and speedy recovery. Roads, highways and interstates can be very dangerous. Drivers need to stay attentive and avoid distractions while on the road; avoid texting or talking on a cell phone, wear your seat belt, do not speed and always be aware of your surroundings. Obeying traffic rules will decrease the chances of having an accident and make roads a safer place for transporting children.