By Joseph R. Hillebrand Attorney and David Wolf, Attorney
Published by Child Injury Lawyer Network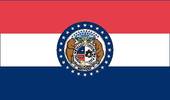 The State of Missouri is revising the child care laws for the first time in two decades. Two of the main revisions include: 1). A requirement that Missouri Child-Care Centers put babies to sleep on their backs; and 2). A requirement that state Child-Care Centers have a staff member trained in CPR on staff at all times. The "back-to-sleep" rule is expected to be in effect by late summer 2011 and the CPR regulation by January 1. The revisions are to aid in the prevention of sudden infant death syndrome (SIDS) and accidental suffocation. According to a study conducted by Rachel Moon, a pediatrician and SIDS researcher with Children's National Medical Center, 20% of all SIDS deaths occur in child care centers, a rate that should only be 8%. The new revisions will affect approximately 2,200 centers and 1,440 licensed home-based child care centers. However, the new revisions are neither applicable to unlicensed home-based child care businesses within the state (which account for well over 5,000) nor the 670 faith-based child care centers (because they are exempted from state licensing). However, following these rules is an important step in providing better quality care for children. The Missouri Child Fatality Review Program recorded two infant deaths in licensed child care facilities because of SIDS or suffocation. For more details see Missouri revises child care laws to prevent SIDS and accidental suffocation.