By Robert Chaiken, Attorney & David Wolf, Attorney Published by Child Injury Lawyer Network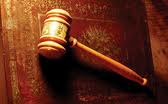 A jury in Forth Worth, Texas found 18-year-old Shantaniqua Scott guilty of two counts of injury to a child with serious bodily injury: a sentence of 25 years behind bars. The jurors watched a graphic hospital surveillance video that allegedly showed Scott smothering her four-month hold son with a blanket and then her hand.
At trial, doctors at Cook Childrens Medical Center testified that they put the baby in a room with a hidden camera because they suspected he was a victim of child abuse. The child was brought into the hospital after he had stopped breathing. At first the doctors thought he suffered from severe reflux; a condition when acid from the stomach backs up into the esophagus. The baby underwent surgery to correct the condition. However, two days later he mysteriously stopped breathing again. Hospital staff became suspicious of child abuse, so they secured a hidden camera in the child's room.
Scott later confessed to Fort Worth detective Dennis Hutchins. According to the confession tape, she admitted to smothering her baby. Scott said it was stressful being a teen mom and did not want to deal with it anymore.
According to teen pregnancy statistics, the United States has the highest rates of teenage pregnancy and teen births in the western industrialized world. The good news is that despite the media, teen birth rates have actually dropped by almost 33% since the beginning of the 1990s. Pregnancy prevention programs and more education about safe teen sex will help reduce the number of teen pregnancies. For more information, see video shows mom smothering baby.