By David Wolf, Attorney
Published by Child Injury Lawyer Network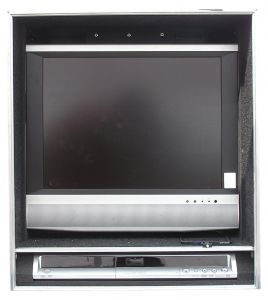 Televisions and other furniture items may be a risk to children. What are "tip over" furniture injuries? A tip over injury involves a television set or other furniture that tips over due to instability on top of a child which, in turn, causes personal injuries. It is estimated that approximately 13,000 television tip over injuries take place in the United States on an annual basis. Tragically, a death occurs every three weeks as a result of a television tip over injury. Many of these injuries and incidents can be prevented if schools, day care centers, community centers, hotels, businesses, residents, parents, and homeowners properly secure television and other furniture items that may be prone or at risk for tipping over on top of a child. Here are some safety tips and safety measures to consider:
*Do not place toys or other items that a child may try to reach for or climb on furniture to retrieve;
*Attach furniture pieces like book shelves and dressers in the child's room and other areas of the house as deemed reasonable and feasible;
*Mount and strap televisions to a wall or wall unit. Brace the wall unit to the wall as deemed necessary and feasible; and
*Supervise children and guests and keep children from grabbing furniture items and / or climbing over or on furniture items.
You can read more about this topic at Statistics and Risks Associated with Tip Over Furniture / Television Injuries.
When a child is injured as a result of a tip over injury, the parent, of the injured child, may have a legal claim or case against a school, day care center, business, community center, homeowner, or other person / entity. Like other cases, it must be shown that there was negligence that was the cause or significant contributing cause of the incident or injury. Each case or injury must be evaluated on its own facts and circumstances. Since many tip over injuries are preventable, there very well may be a case or claim to pursue for the tip over related personal injuries.
The book titled – The ABCs of Child Injury – Legal Rights of the Injured Child – What Every Parent Should Know – has chapters on Day Care Center Injuries, School Injuries, Playground Injuries, Homeowner's Injuries, and other topics. You can get this book for free at The ABCs of Child Injury. The book was written by David Wolf – a Child Injury Lawyer and Child Safety Advocate who has devoted over 20 years to the protection and enforcement of the legal rights of children. Other books written by David Wolf are the following:
Florida Day Care Center Injuries – Legal Rights of the Injured Child – Building Blocks of Knowledge for Parents;
When a Parent's World Goes from Full to Empty – The Wrongful Death of a Child – What You Need to Know About the Florida Wrongful Death Act; and
When the Wheels Stop Spinning – Legal Rights of the Injured Child – What Parents Need to Know After the Accident.