By Steven Smith, Attorney and David Wolf, Attorney
Published by Child Injury Lawyer Network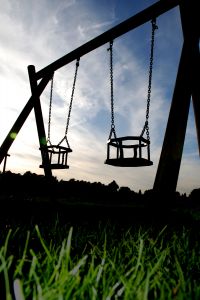 New York day care and child care centers are regulated by the New York Office of Children and Family Services. Pursuant to Section 418-1.5, Safety, New York Codes, Rules and Regulations (NYCRR), child care centers must maintain and utilize playground equipment like slides, swings, and climbing equipment according to manufacturer specifications and instruction. The playground equipment must be kept in good repair. In addition, the playground equipment must be age / developmentally appropriate for the child care center children.
In New York, children are frequently injured on playground equipment that is not properly maintained. Infants and toddlers are often times allowed to use playgrounds that are loaded with danger because the equipment is not age appropriate for this group of children. Even if the playground equipment is in good order and age appropriate, child injuries often result from improper or inadequate supervision by the child care center caregivers. Well maintained equipment combined with diligent supervision are keys to the safety of children on New York child care center playgrounds.