By Steven Smith, Attorney and David Wolf, Attorney
Published by Child Injury Lawyer Network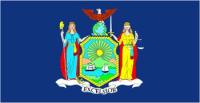 In New York, it is now a felony to drive a vehicle while intoxicated with a child in the vehicle. Drivers, many are the very parents of the child in the vehicle, should refrain from driving any time that a child or any other person would be put in danger while driving under the influence of drugs or alcohol. Far too many personal injuries and deaths occur on New York roads due to drunk driving. The New York law was named after a child who died as a result of a drunk driver. Leandra Rosado, of Manhattan (New York) died as a passenger in vehicle going to a sleepover. There were also six other children in the vehicle at the time. While this law will not bring Leandra, who was only 11 years old at the time of the incident, back to us. Hopefully, the law will be a further deterrent to continued drunk driving on New York roads. You can read more about this law at New York's Felony Law Takes Effect.