By John Jensen, Attorney and David Wolf, Attorney
Published by Child Injury Lawyer Network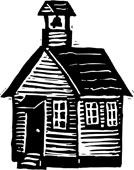 According to local officials Jackie Bennett, a 57-year-old teacher, was suspended with pay after being accused of breaking the arm of a 5-year-old student. According to Bennett, the incident occurred while he was attempting a "therapeutic hold" – a technique used to restrain a student to prevent that student from causing to himself or herself and others. Theresa Perry, a spokeswoman for the Cumberland County, North Carolina school system, stated schoold regulations permit teachers to physically restrain students where safety of the students, school employees or volunteers are in jeopardy.
The child's mother, Tarsha Gunn, said her daughter was in a class for children with behavioral problems at the time the incident occurred. Gunn admitted that she understood what typed of class her child was in and that, in certain situations, restraint is required; however, restraint should never be so intense that inflicts serious personal injuries on to a child. Gunn also said neither angry nor does she hold any grudges against home, but she did say that teachers working with these types of children need an extreme amount of patience.
Bennett has been charged with assault inflicting serious bodily injury and child abuse inflicting serious injury. He is suspended with pay. However, the school system's lawyers stated that the maximum amount of time a teacher can be suspended with pay is 90 days. Bennett intends on hiring a private attorney to defend the allegations against him. If you would like to read more on this story please see Teacher charged after breaking 5-year-old student's arm.