By Thomas Hastings, Attorney and David Wolf, Attorney
Published by Child Injury Lawyer Network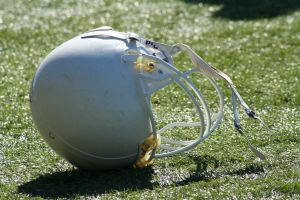 In South Bend, Indiana, Notre Dame is the epicenter of the town with deep roots in football. While football is often a time for celebration, tradition, and fun, there was a recent story that brought news of tragedy. Declan Sullivan was filming Notre Dame football practice from a video tower. For some reason, the tower collapsed and caused serious personal injuries which, in turn, ended the life of this 20 year old student from Long Grove, Illinois.
Declan Sullivan was on a hydraullic scissor lift. The make and model of the lift was not reported. There is a good article on safety and scissors lift located at Scissor Lift Safety. OSHA (Occupational Safety and Health Administration) considers scissor lifts to be mobile scaffolds and regulates the use accordingly.
It was reported that there were winds of 51 miles per hour at the time of the incident. It would interesting to know the manufacturer specifications and warnings for the product as well as the weather forecasts that were available prior to the incident. Investigations may also reveal policies and procedures for the operation and use of the scissor lift.
Wins and loses are important in College Football. However, this story is not about competition or the great football program. This story is about a life lost. Was the incident avoidable? Was the equipment properly utilized and set up? Was weather a factor in the incident? These and other questions should be addressed through the investigation. You can read more about this story at Notre Dame Student Dies in Video Tower Collapse.