By David Wolf, Attorney
Published by Child Injury Lawyer Network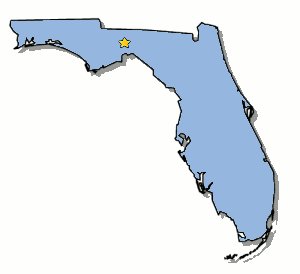 Dennis Devlin, 57, a former Florida hotel owner, pleaded guilty to sexual exploitation of a 13-year-old boy. Devlin will spend at least 15 years in federal prison. Devlin is the former owner of the Desert Inn in Daytona Beach, Florida. Federal agents found an iPhone hidden in the bathroom ceiling of his second-floor hotel that contained sexually explicit images of the boy. A former employee of Devlin's, 20-year-old Michael Ehmen, also pleaded guilty to the same federal charge. Ehmen admitted he recruited the boy, took him to the hotel for Devlin's enjoyment, and received $100 for his recruitment. Police stated Ehmen also had sex (molested the boy) with Devlin for money and the two had an arrangement that Ehmen would bring "new people to visit [Devlin]" for more. Ehmen recruited the boy, the son of a friend, to help install security cameras at the hotel. On the way to the hotel Ehmen told the teenager Devlin would pay him to pose nude. Prosecutors said on a second visit to the hotel video was taken of Ehmen and the minor performing sexual acts together and spanking each other on Devlin's bed. Devlin has a long history of sex-related charges in Volusia County and elsewhere. In 1988, 13 sex-related charges were dropped against him by prosecutors in Ocean View, Maryland. In 1993, he was charged with 23 crimes against a single boy; Devlin was convicted and spend 22 months in prison. However, in 2002 a judge overturned his conviction after the boy recanted his testimony as an adult. Federal agents seized the iPhone containing nude photos of the boy, as well as four DVD recordings of the boy and child porn in "several boxes" and on Devlin's business computer. Sentencing dates have not been set for Ehmen or Devlin, they each face the same time range in federal prison. For more read Former Florida hotel owner pleads guilty to sexual exploitation of a 13-year-old boy.