By Sara J. Powell, Attorney and David Wolf, Attorney
Published by Child Injury Lawyer Network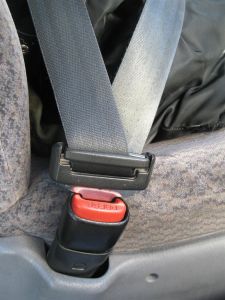 Children ages from 5 to 8 would benefit from having a booster seat law in place for every State according to a federal safety board. Only Arizona, South Dakota, and Florida do not require booster seats for children for children from ages 5 through 8 years old. According to a study conducted by the Children's Hospital of Philadelphia, the use of booster seats lowers the risk of injury by 59 percent as compared to children of this age group who used regular safety / seat belts alone. You can read more about this story and in particular efforts in Arizona to change the current law at Booster Seat Law Recommended in Florida, Arizona, and South Dakota.