By David Wolf, Attorney Published by Child Injury Lawyer Network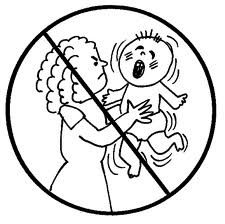 Shaken baby syndrome is a form of child abuse that causes traumatic brain injury when a baby is violently shaken. The characteristic injuries of shaken baby syndrome include subdural hemorrhages (bleeding of the brain), retinal hemorrhages (bleeding of the retina), damage to the spinal cord and neck, and fractures to the ribs and bones. Symptoms include convulsions, vomiting, irritability, lethargy, poor feeding, and pale or bluish colored skin. Shaken baby syndrome usually occurs in children younger than two years old but could occur in children up to the age of five.
About one year ago, then 9- month- old Colby Thompson was diagnosed with Shaken Baby Syndrome after being airlifted from his day-care center in Auburn to the intensive care unit at Seattle Children's Hospital. Fortunately Colby defeated all odds, but sadly he is left with permanent brain damage and the inability to eat through his mouth, sit up, or see. The incident was a result of alleged child abuse at an unlicensed child care center.
In Washington and other states, child care providers must have a license to operate legally in the state but many fail to do so because of time and cost regulations. As a result of Colby's incident, the Thompsons helped draft a bill that Governor Chris Gregoire signed on Tuesday called the Colby Thompson Act. The purpose of the Colby Thompson Act is to place harsher penalties on childcare centers that operate illegally without a license. For more information on this topic, see Couple joins fight for child care safety.