By David Wolf, Attorney
Published by Child Injury Lawyer Network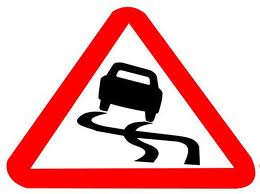 A school bus transporting adults and children to a church camp collided with a Cadillac in Pennsylvania. According to Pennsylvania State Police, the bus was from Cumberland Valley Christian School in Chambersburg, and it collided with a Cadillac. The incident occurred on Interstate 81 near Chambersburg.
The police reported that the driver of the Cadillac, 79-year-old Edward Shaffer was trying to pass the left hand side of the bus. Shaffer was trying to avoid oncoming traffic and over-corrected his vehicle, which caused his vehicle to rotate in front of the bus sideways. The driver of the bus, Joseph Henderson, 52, hit the passenger side of the Cadillac. Shaffer's vehicle went into a ditch on the right side of the road, and the bus partially entered the ditch, hit a guard rail and rolled over.
Pennsylvania State Troopers said that 17 adults and children were taken to Chambersburg Hospital and six others were taken to Waynesboro Hospital. All patients sustained minor to moderate personal injuries and were reported to be in stable condition. Pastor Mike Sanders of the Open Door Church in Chambersburg said that the injuries consisted of broken bones, bumps and bruises. Pastor Sanders told the newspaper, "I'm just thankful that the extent of the injuries is what it was." For more information, see 23 hurt as Pa. school bus overturns on interstate.