By David Wolf, Attorney
Published by Child Injury Lawyer Network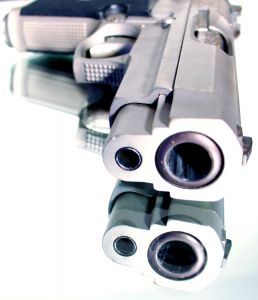 An 8-year-old boy was accidentally shot by his 17-year-old uncle in a supposedly innocent game of cops-and-robbers. The incident occurred in a gated, mobile home community located in Bernalillo County of Albuquerque, New Mexico. Initially the 17-year-old told police that the child accidentally shot himself. Eventually, the uncle came clean explaining to police he, his nephew and a few other minors were playing a game of cops-and-robbers when the gun accidentally went off and shot his nephew in the stomach. The boy was taken to University of New Mexico Hospital in Albuquerque where he was rushed into surgery. Deputies stated the doctors expected the boy to live. The 17-year-old was taken into custody and could potentially face some serious criminal charges. Not only the the uncle initially lie to police but he also told the other minors who witnessed the incident to say the boy accidentally shot himself. The 17-year-old also went as far as to hide the gun and shell casing. The range of charges the uncle could face include child abuse, intimidating a witness and tampering with evidence. When the uncle was questioned about where he got the gun, he answered off the streets. If the gun was stolen, he could face additional charges. According to police, no parents were home when the incident occurred.
Guns in the household or around children present many dangerous scenarios. Most states have strict laws about the possession of firearms by minors. It seems that this particular firearm was not properly registered or purchased by the 17-year-old. Also, guns should never be brought around children unless under strictly supervised environments. If you would like to read more on this story please see Uncle shoots nephew in stomach during game of "cops and robbers".