By David Wolf, Attorney
Published by Child Injury Lawyer Network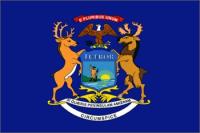 A most disturbing news story was reported out of Saginaw, Michigan. It was reported that a care giver of a 10 year old girl traded the girl to man for cocaine. Thereafter, the man sexually assaulted the 10 year old girl. The woman (Angela Blackwell) was arrested and the man (Johnnie L. Griffin) is being sought by police. Both face felony charges. Each will be entitled to the defense of a public defender or a private criminal attorney. If the allegations are true and can be proved, prison time will be in order of these defendants.
A combination of poor judgment and drug abuse often times leads to the harm of children. It is vital that young children are cared for and nurtured by parents, family members, caregivers, teachers, day care workers, and others. A child should be protected and not sold off or traded for sex. You can read more about this story at Michigan Woman Traded Out Girl for Cocaine.