By Robert Chaiken, Attorney & David Wolf, Attorney Published by Child Injury Lawyer Network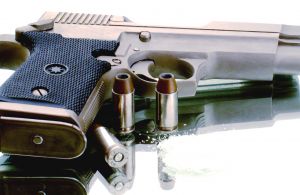 The Forum Roller World, 1900 S. Great Southwest Parkway – Grand Prairie, Texas, was the scene of what started off as a private birthday parties and ended with the shooter taken not only his life, but the lives of six others and injuring four additional guests. According to police Chief Steve Dye, an argument between a husband and wife resulted in a family member drawing a pistol. Grand Prairie police spokesman John Brimmer, stated matters escalated when the man pulled a gun and started shooting. The call for help came in at 7:10pm with officers arriving only 90 seconds later. By the time the officers entered the building the roller rink, the shooting had stopped.
Witness, Aaron Feldt of Grand Prairie, Texas was one of the onlookers from across the street and stated "I saw family coming from across the street looking panicked. They had children along with adults. You could tell there was a sense of urgency and panic in their eyes". Mr. Feldt also stated "There's just no cause for this…its real unfortunate".
Chief Dye stated his department was working to contact the victims' families and offered this "Our thoughts and prayers go out to the victims and their family". Spokesman Brimmer stated the victims, all adults were Vietnamese. As of Saturday evening the ages and identities were withheld until the next of kin could be notified.
Brimmer stated that all witnesses were taken to police headquarter for questioning and that crisis counselors would be on hand to help those affected. "We're going to assist the family and anybody else who attended to help them overcome this terrible situation". Fortunately, this was a private party and no outside patrons were involved.
Pam McDonald of Grand Prairie visits the roller rink once a month and offered this "I'm shocked; really shocked that something like this would happen…it's so close". Bryon Raspberry, a father with children ages 4 to 15, lives near the rink which is located in a warehouse section near Interstate 30 and State Highway 360 said "This is sad man…my kids come up here a lot. We come all the time". He also said "it does not make any sense…I don't feel safe at all".
Police set up a mobile command center outside the scene and as of 9:30pm the bodies of the victims remained inside while investigators worked the scene. Police Chief Dye stated it was unclear the number of people inside the roller rink at the time of the shooting, but that "We're still working all the numbers and interviewing quite a few witnesses".
Amusement parks, bowling alleys, roller rinks, and other locations should be sites of joy and celebration especially for families and children. Unfortunately, tragedies often times occur at these locations that result in serious personal injuries and death of innocent people including children. An amusement park, bowling alley, and roller rink are not proper venues for gun play or violence. These recreational and amusement locations should be places of safe haven for adults and children rather than sites of violence, personal injuries, and death.
See 5 Killed in Grand Prairie Roller Rink Shooting in Texas.