By Steven Smith, Attorney, and David Wolf, Attorney
Published by Child Injury Lawyer Network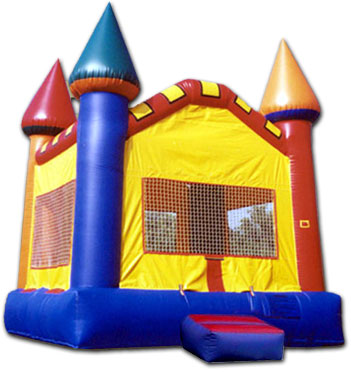 In Long Island, New York, three bounce houses went airborne after some strong winds lifted up the bounce houses at a soccer tournament. The incident took place at the Town of Oceanside (Long Island) New York at the United Soccer Club. Bounce houses can be susceptible to strong winds and thereby create a zone of danger when the bounce houses are not properly secured in place. When operating or renting a bounce house, it is important to read the weather forecast. Furthermore, it is also important to monitor the weather forecast and weather reports during the time that the bounce house is in place. While bounce houses are typically fun for children, safety is a priority at all times. It was reported that 13 people were injured as a result of this bounce house incident. See 13 Injured WHen Bounce Houses Go Airborne in New York.
The book titled – The ABCs of Child Injury – Legal Rights of the Injured Child – has chapters on Playground Injuries, Medical Bills / Medical Treatment, Damages / Compensation and other topics. You can receive a free copy of this book at Free Child Injury Book for Parents – Answers to Many Common Questions When a Child Is Injured. The book is also available at Amazon, Barnes & Noble, and the Apple iBookstore.