By Kevin Leach, Attorney and David Wolf, Attorney
Published by Child Injury Lawyer Network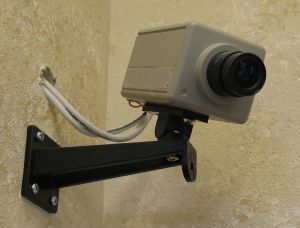 Surveillance cameras can often times provide valuable evidence to questions about the care and injuries of children in day care centers. Many injuries are "swept under the rug" when there is no surveillance video or, in the alternative, when there are no conscientious employees to step forward to provide information as to the abuse or neglect of a child injured in a day care center. In Milton, Virginia, a surveillance video reportedly showed a 2 year old child being grabbed by the arm and pulled across the room by a child care provider. The child was later taken to the doctor where the child was diagnosed with a dislocated elbow.
Children will cry and children will throw fits. This goes with the territory of being a parent or a day care center provider. A child should never be dragged or pulled due to the dangers and risks of injuries to the arms and legs.
It is unfortunate that there is a need for video surveillance in day care centers because of incidents like the one in Virginia.
You can read more about this story at 2 Year Old Abused – Caught on Surveillance Video.
If you have questions about a day care center injury or other child injury, you can get answers to many questions and issues in the book titled <u>The ABCs of Child Injury – Legal Rights of the Injured Child – What Every Parent Should Know. You can received a free copy of this book by clicking here.