By David Wolf, Attorney
Published by Child Injury Lawyer Network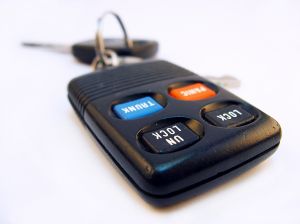 In Redding, California, a woman thought it would be a good idea to text message and drive at the time time. In fact, the woman was electronically paying her bills online while driving. Due to her inattention and the distraction as a result of texting while driving, Deborah Matis-Engle crashed into a line of stopped vehicles. As a result of the automobile accident, one woman died and was the unfortunate wrongful death victim of this avoidable crash. The victim, Petra Winn, was 46 years old and died as a result of personal injuries suffered when her vehicle bursted into flames after impact.
Debroah Matis-Engle was criminally prosecuted for her crimes and was recently sentenced to 6 years in prison for the wrongful death of Petra Winn.
In California and other States, drivers should pay close attention to the road, other vehicles, pedestrians, bicyclists, trucks, and trains. Paying bills online while driving is certainly negligent and evinces the kind of conduct that is reckless. You can read more about this story at California Driver Gets 6 Years for Texting, Causing Fatal Crash.