By David Wolf, Attorney Published by Child Injury Lawyer Network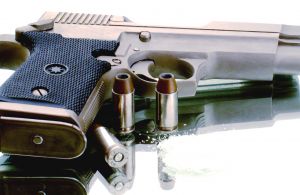 Tragically, Sandy Hook Elementary School was recently the site of one of the deadliest and senseless school shootings in U.S. history. It has been reported that 20 children and 6 adults were murdered at the school. See Shooting Reported at Connecticut Elementary School.
The lone gunman then apparently turned the gun on himself and also died at the school. The school's principal and psychologist were listed as two of the casualties of this horrendous and unforgiven act of violence at these innocent children. It is a shame that the lives of innocent children as well as our valued educators and leaders were taken. In the aftermath of this horrific act of violence, what can be learned about the shootings? As a community and nation, are there lessons to be learned in any manner? There certainly will be more questions than answers to this disaster. Why does history (in one form or another) repeat itself? Just the word "Columbine" strikes a tone of sadness and grief for the parents and family members who lost loved ones during that massacre perpetrated by two students.
President Barack Obama responded to this tragedy in part by simply stating, "Our hearts are broken." A neighborhood, community, State, and Nation will certainly mourn the loss of these children and the adults who worked so hard in the school to educate our most important resource – the children. The day at Sandy Hook Elementary School probably started like any other day; however, it ended with tears of disbelief, fear, and sadness.
You will undoubtedly read and hear more about this incident in the next few days, weeks, and months. Will there be any lessons learned from this incident? That is a tough question and one that may never be answered. The horror of the loss is certainly beyond words and there certainly is no cure whatsoever when loved ones especially our children and educators are gunned down.