By Jonathan Safran, Attorney and David Wolf, Attorney
Published by Child Injury Lawyer Network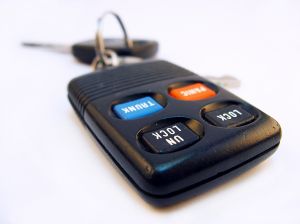 Although statistics reflect that the percentage of uninsured motorists has decreased in Wisconsin and nationally in the past few years, there is a concern that recent economic problems may result in a rise in the number of uninsured motorists. In a recent study conducted and released by the Insurance Research Council (IRC), it estimated that nationally in 2007 approximately 13.8 % of motorists were uninsured. The study provided data, by state, as to the percentage of uninsured motorists, with the highest being New Mexico and Mississippi, at 29% and 28%, respectively, and the lowest being Massachusetts and Maine, at 1% and 4%, respectively. Wisconsin's estimated percentage of uninsured motorists in 2007 was 15%, ranking it in the highest third of uninsured motorists in the nation. The study found a strong correlation between the percent of uninsured motorists and the unemployment rate. To view the News Release, dated January 21, 2009, by the IRC, go to Study and Statistics as to Uninsured Motorists.
As problems with the economy continue and as more jobs are lost, it is expected that the percentage of uninsured motorists will increase from 13.8% in 2007 to 16.1% in 2010. Wisconsin mandates that auto insurance policies written in the state include uninsured motorist coverage, to protect injured victims of vehicle collisions with insurance coverage for their medical expenses and damages, however, it is clear that without mandatory vehicle insurance, responsible citizens who purchase auto insurance coverage will continue to pay for injuries caused by citizens who fail to purchase insurance on their vehicles.