By David Wolf, Attorney
Published by Child Injury Lawyer Network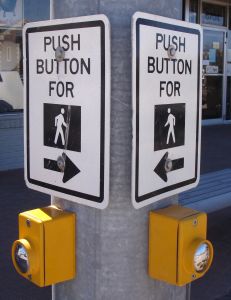 In Upper Darby, Pennsylvania, three middle school children recently suffered injuries as a result of a woman who served to attempt avoid crashing into a traffic jam. The students attended Beverly Hills Middle School. Action News ABC reported that Jemel Brunswick and Tyler Lowery were injured in this automobile / pedestrian incident. The third boy, named Beyene, was reported by his father (Beyene Beyene) to be in a coma at a local hospital. The driver carelessly drove across three lanes of traffic, then hit the boys, and then kept on moving until hitting the third boy 15 yards away. According to police, the driver finally slammed into a parked car and then finally came to a stop. See ABC 6 Action News – Three Children Hit by Car in Upper Darby Pennsylvania School Zone.
Of course, the driver will have the right to defend herself on any charges or citations issued. In many instances, not all of the details are readily available at the time that a news story is published, posted or reported. From the facts reported, it does appear that the driver failed to maintain control of her vehicle and failed to drive at a safe speed in a school zone.
It is important for all drivers to slow down in school zones. School zones are especially busy in the morning and afternoon hours. On some days, there are early dismissals. As such, the dismissal time may vary according to both the school, age of the children, and day of the week.