By Stephen New, Attorney and David Wolf, Attorney
Published by Child Injury Lawyer Network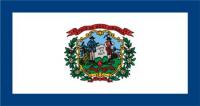 In West Virginia, day care centers and child care centers are regulated by the West Virginia Department of Health and Human Resources. Title 78 of the West Virginia Code of State Rules governs the licensure and regulation of day care centers. The applicable provisions depend on the number of child in the facility and the type of services provided by the day care center. See Title 78 – Legislative Rules – Department of Health and Human Resources – Division of Human Services – Child Care Centers Licensing.
It is important that West Virginia Child Care Centers follow these rules and regulations and otherwise ask with due diligence to make sure that the children are supervised in a safe and clean environment. Parents, who are researching day care centers, should ask questions about prior inspections, violations, and surveys. Parents, who already have a child enrolled in a day care center, should frequently visit and keep updated on inspections, violations and surveys.
Unfortunately, some children suffer personal injuries while under the care and supervision of a West Virginia Child Care Center / Day Care Center. When a child is injured, there are often times many questions and issued faced by a concerned parent. The book titled – The ABCs of Child Injury – Legal Rights of the Injured Child – What Every Parent Should Know – has chapters on Day Care Center Injuries, Medical Bills / Medical Treatment, Damages / Compensation, School Injuries, and other topics. A parent or concerned person can obtain a free copy of this book at Free Child Injury Book.