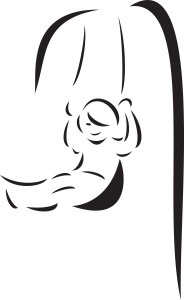 In New Hampshire and other States, hard working parents rely on day care centers to supervise their children in a safe and nurturing environment.  It is well known that children especially toddlers need supervision at all times in all parts of the day care center including the classroom and the playground.  If supervision is lacking, a child may end up suffering serious personal injuries or even death while at the day care center.  It is important that the supervision provided be in compliance with local and state day care center regulations including the staff to child ratio, background checks, and training.  Furthermore, distracted supervision is not the same as supervision.  If a teacher or child care provider is present or near the children but otherwise occupied by a mobile phone, tablet, or some other distraction, supervision may be lacking which, in turn, may lead to serious consequences and injuries.
In New Hampshire, it was reported that a day care owner was convicted in a criminal proceeding for the death of a 4 year old girl.  The incident took place in the backyard of the home day care center located in Enfield, New Hampshire.  It was alleged that the day care center owner put the children at risks for the lack of supervision.  The child died after a two day hospitalization.  The child was found hanging by her coat in the backyard.  This was a criminal proceeding involving the conviction of the day care owner. Since the facility was unlicensed, there is a strong probability that there was a lack of liability insurance.  Because of this, there were most likely practical financial obstacles to successfully pursuing a civil case AND collecting upon a settlement or judgment. See New Hampshire Day Care Center Owner Convicted in Death of Four Year Old Child. 
It should be noted that a civil case is different than a criminal case. Namely, the burden of proof is typically higher in a criminal case. The alleged guilty of the defendant must be proven beyond a reasonable doubt. In a civil case, the common standard is to prove the negligence or fault of the child care provider and / or day care center by a preponderance of the evidence. The four basic elements of a civil case are as follows:
Duty;
Breach of Duty;
Causation; and
Damages
If the above elements can be proven, then there may be a civil case or claim to pursue on behalf of the child who suffered injuries or who died as a result of the negligence or fault of the day care center providers.   All four elements must be established. Merely proving that there was a mistake or a failure to follow a policy, procedure, or regulation is not enough.  Also, there are practical considerations as previously stated. If there is no liability insurance or sufficient assets to collect a settlement or judgment, it may be quite impractical to pursue a claim or case even if all of the above elements can be clearly established.
The book titled – The ABCs of Child Injury – Legal Rights of the Injured Child – What Every Parent Should Know – has chapters on Day Care Center Injuries, Playground Injuries, and other topics. You can get this book for free at The ABCs of Child Injury.