By David Wolf, Attorney Published by Child Injury Lawyer Network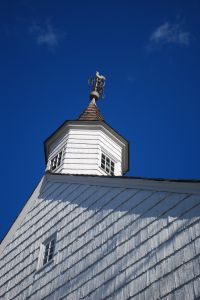 In the State of Indiana, religious and church based day care centers are exempt from certain Indiana day care and child care rules and regulations. The day care regulations that apply to commercial and in-home daycare centers do not apply across the board to religious or church based day care centers. In the State of Indiana, there is a regulation call commonly referred to a sight and sound supervision. This regulation requires that a day care center have a staff member within the "sight and sound" of each child under the care and supervision of the day care center. See Was Indiana Church Day Care Center Death Preventable?
Whether a day care center is subject to particular rules or regulations or not, day care centers have a general duty to provide to provide for the supervision and safety of children under the care of the Indiana day care or child care center. Recently, a story was reported in which a child drowned in a baptismal church bass day care center. Even though the water was shallow, the child drowned in the baptismal pool. Any day care center including church or faith-based day care centers should put safety precautions in place anytime there is a pool, bathtub, or any collection of water in a day care center. It is well-known that children are curious and will playe or wonder into areas containing water.
It is also well-known that children lack good safety awareness. Any collection or area of water including a mop bucket can present a risk of serious personal injury or death to a child. If the child is injured as a result of negligence at an in home day care center, commercial location or church or religious institution, the parent and guardian should seek advice and legal representation from a Child Injury Lawyer. The book titled The ABCs of Child Injury – Legal Rights of the Injured Child – What Every Parent Should Know has chapters on Day Care Center Injuries, School Injuries, Damages / Compensation, and other topics. Get this book for free at The ABCs of Child Injury.